PUTTERY New York City
MENU
Appetizers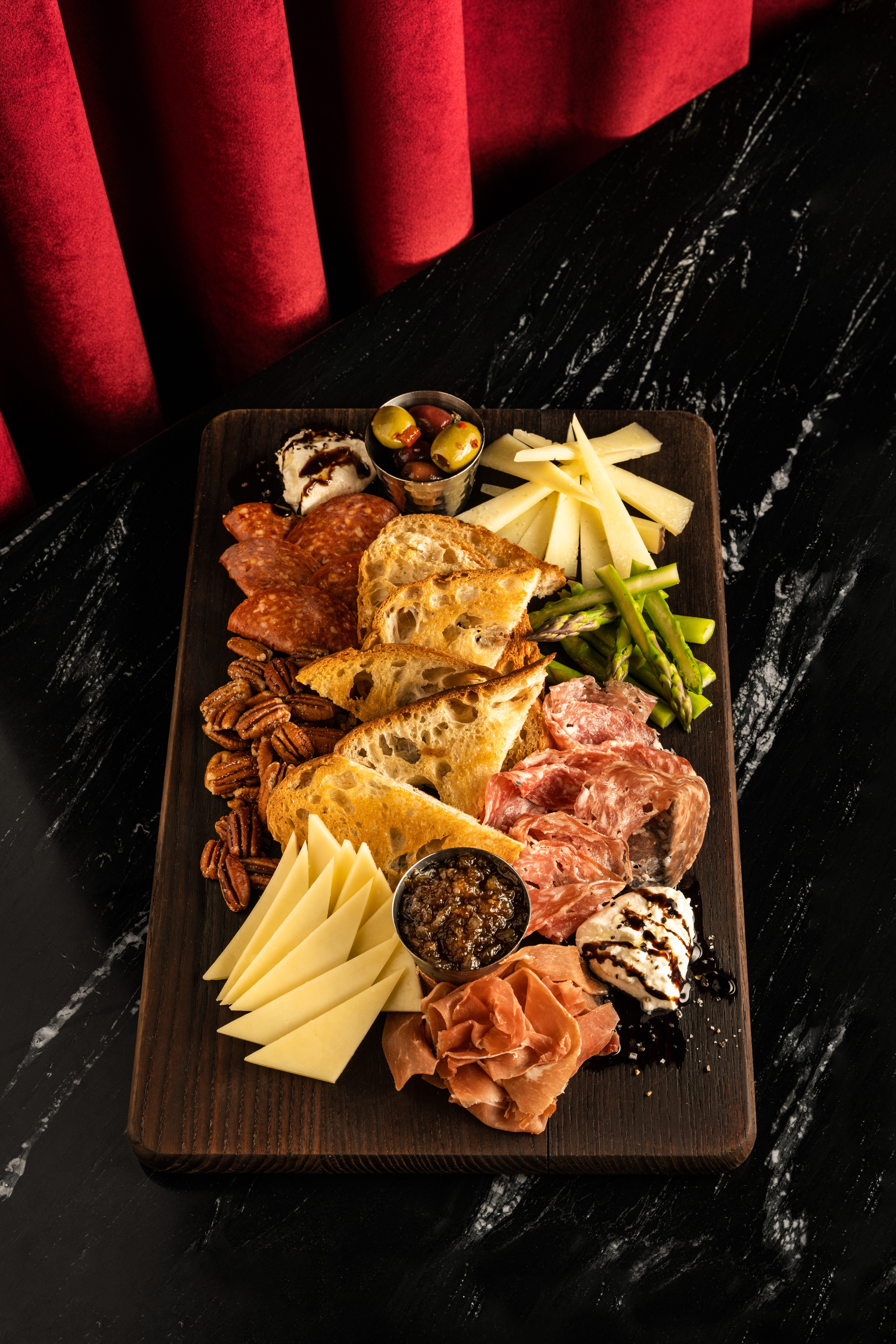 Bruschetta (Choice of 2 or 3)
• Prosciutto, mascarpone, piquillo peppers, cilantro & toasted almonds
• Burrata, heirloom grape tomatoes, balsamic reduction & EVOO
• Goat cheese, romesco, chives, sherry vinegar & EVOO
Sub gluten free bread $2 for two, $3 for three * Gluten free bread is prepared on the same grill as non-gluten free bread
Charcuterie Board
Three each seasonal meats and cheeses, marinated olives, grilled asparagus, salted pecans, roasted garlic jam & toasted artisan bread
Sous Vide Pork Belly
Julienne cucumbers, jalapeño, and pickled radish, dressed with hoisin glaze, nouc cham & herbs
House Cut Fries
Served with Sriracha ketchup & horseradish mustard-aioli
*Tuna Tostadas
Cilantro almond pesto, ahi tuna, cucumber pico, chipotle aioli & micro-cilantro
Edamame
Sea salt or angry butter
Oven Roasted Meatballs
Veal, beef, lamb, marinara, manchego, basil & toasted artisan bread
Veggie Potstickers
Ponzu dipping sauce & micro-cilantro
*Tuna Stack
Marinated ahi tuna, seasoned avocado, crispy sushi rice, mango cucumber pico, herb mango soy glaze, togarashi rice chips
Beef Sliders
Locally sourced beef, lettuce, tomato, pickle, white cheddar, applewood smoked bacon & horseradish mustard-aioli
Lamb Sliders
Harissa spiced lamb, arugula, shaved red onion, heirloom grape tomatoes, citrus vinaigrette & Greek sauce
Fire Shrimp
Cajun butter, tomato, toasted artisan bread & green onions
*These items may be served raw or undercooked. Consuming raw or undercooked meats, poultry, seafood, shellfish, or eggs may increase your risk of foodborne illness, especially if you have certain medical conditions. While we offer gluten-free items, our kitchen is not gluten-free.
Salads
Fig, Burrata & Prosciutto Salad
Dried figs, burrata, prosciutto, arugula, heirloom grape tomatoes, red onion, champagne vinaigrette, radishes & toasted artisan bread
Garden Salad
Spring greens, carrots, roasted beets, Campari tomatoes, red onions, cucumber, gorgonzola & champagne vinaigrette
Chop Salad
Romaine, artichokes, pepperoncinis, heirloom grape tomatoes, avocado, red onions, sherry-mustard vinaigrette & manchego
Desserts
Mini Jars
Double Chocolate Brownie
Berries & Cream
Key Lime Cake
Signature Cocktails
Margarita Standoff
Blanco Tequila, Orange Curacao, Ancho Chili, Pineapple, Lime
Tasty Green
Vodka, Lime, Cane Sugar, Cucumber, Basil
Plus a wide selection of wines, beers and non-alcoholic beverages.
BBQ on a Saturday Night
Bourbon, Honey, Smoked Peach, Lemon, Angostura Bitters
The Mark of Cincoro
Cincoro Reposado Tequila, Benedictine, Bitters